Objectives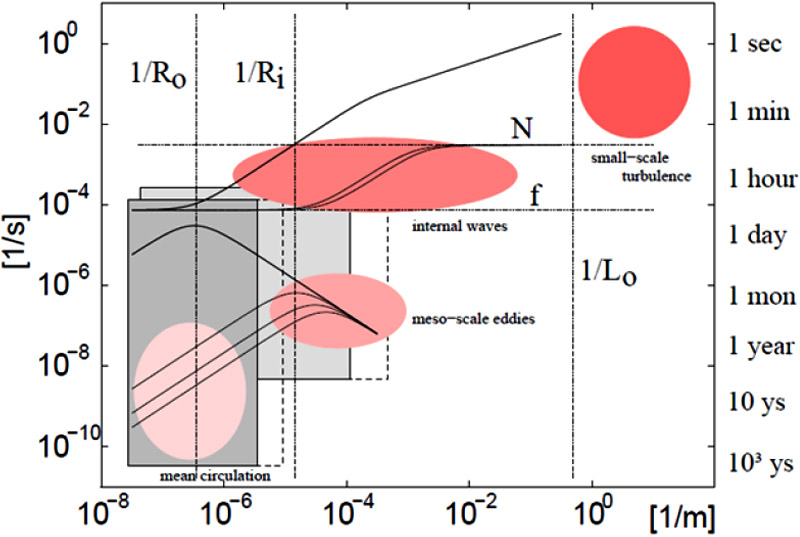 The recently proposed parameterization module "Internal wave Dissipation Energy and MIXing" (IDEMIX) describes the generation, propagation, interaction, and dissipation of the internal gravity wave field and can be used in ocean general circulation models to account for vertical mixing (and friction) in the interior of the ocean. It is based on the radiative transfer equation of a weakly interacting internal wave field, for which spectrally integrated energy compartments are used as prognostic model variables. IDEMIX is central to the concept of an energetically consistent ocean model, since it enables to link all sources and sinks of internal wave energy and furthermore all parameterized forms of energy in an ocean model without spurious sources and sinks of energy.
An improved IDEMIX model for the ocean will be constructed in W4, extended by a new highfrequency, high vertical wavenumber compartment, forcing by mesoscale eddy dissipation, anisotropic tidal forcing, and wave-mean flow interaction. All these processes have never been implemented in ocean models but have an important effect on mixing and the energy transfers in the ocean. We will validate the simple and more complex versions of IDEMIX and the new version using available fine- and microstructure datasets. The simple and more complex IDEMIX versions will be implemented into the ICON and FESOM ocean models.

Publications
No publications available.