Home
Discover
Expeditions
Investigating upwelling regions on Namibias coast
Last year our PI Dr. Kerstin Jochumsen led a cruise from Namibia to South Africa with the research vessel (RV) Meteor, starting November 15 and returning to harbor December 11. It was the 132th cruise of the RV Meteor.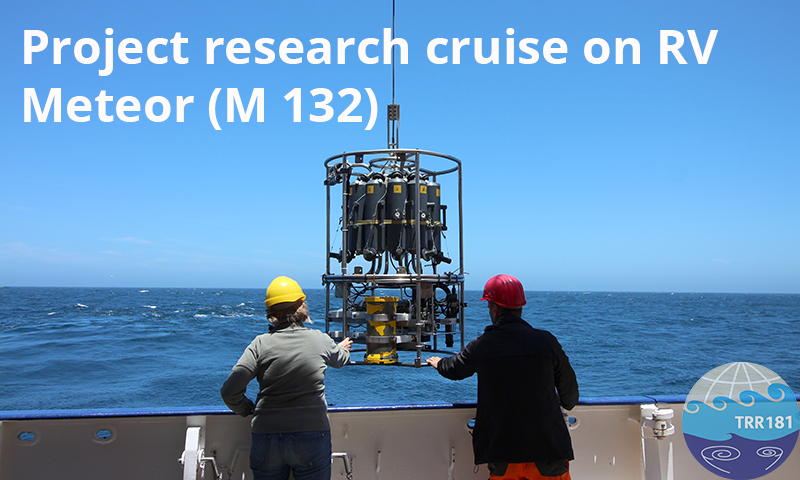 Working groups from Universität Hamburg, the Leibniz Institute for Baltic Research Warnemünde and the Helmholtz Center Geesthacht involved in the TRR 181 collaborated during the cruise to investigate the upwelling regions on Namibias coast. Using CTD measurements, glider and drifter the scientists investigated especially upwelling filaments (fingers of cold, but less salty water extending further offshore)
The research aims to improve our understanding of these small- and large-scale processes including upwelling, filaments, and fronts. This knowledge will help advance global ocean models, which in turn are essential for accurate climate model predictions.
Are you interested to see more from the cruise?
Weekly reports written by Dr. Kerstin Jochumsen (German only)
Posters created by the participants of the cruise for a reception in Kapstand (English only)
Videos of the scientific work on deck (by Thomas Wasilewski)