TRR 181 @ Maritime Festival Week in Bremen
Our Postdoc Stephan Juricke from Jacobs University attended as our Outreach delegate the Science Fair at Maritime Festival Week in Bremen. The Maritime Festival Week presented on the Weser promenade on September 21 and 22 large parts of the research landscape of Bremen and Bremerhaven.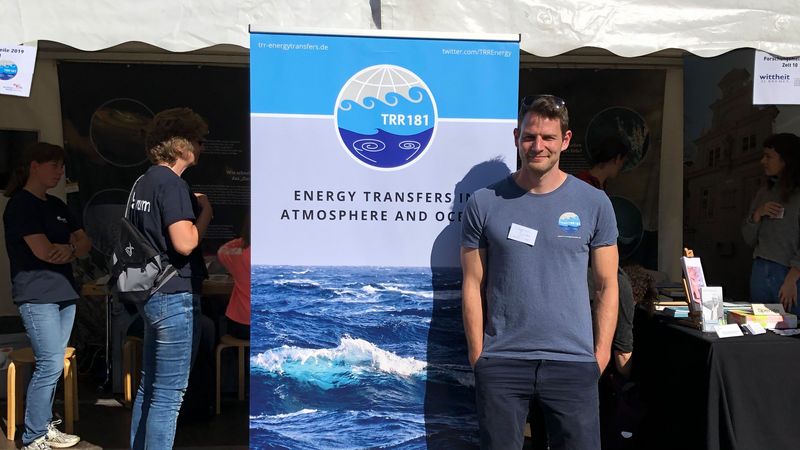 The TRR was participating at the Science Fair at the Maritime Festival Week in Bremen this year, sharing a tent with MARUM and Haus des Wissens Bremen. On Saturday, September 21, our colleagues from MARUM and Haus des Wissens offered shelter in their tent for TRR outreach for a few hours, and an opportunity to have some lively discussions with the interested public strolling along the Bremer Schlachte. We showed some of the explainity outreach videos and explained the background of the project.
The general feedback was that it is very much appreciated when scientists engage with the public to present their findings and contribute to a better understanding of the pressing questions in climate science, especially now since the topic has attracted a lot of attention in the media – with often quite controversial coverage – and is generally of great societal relevance. It was also nice to strengthen our connections to the outreach infrastructure provided by institutions such as Haus der Wissenschaft and research institutes such as MARUM. We are looking forward to future collaborations.
by Stephan Juricke
Find some impressions from Saturday in the picture gallery:
Pictures:MARUM - Zentrum für Marine Umweltwissenschaften, Universität Bremen