Report - 10. Warnemünde TurbulenceDays (WTD)
From December 6-9, 2021 the Warnemünde Turbulence Days took place as an International Virtual Conference, partly funded by the TRR 181.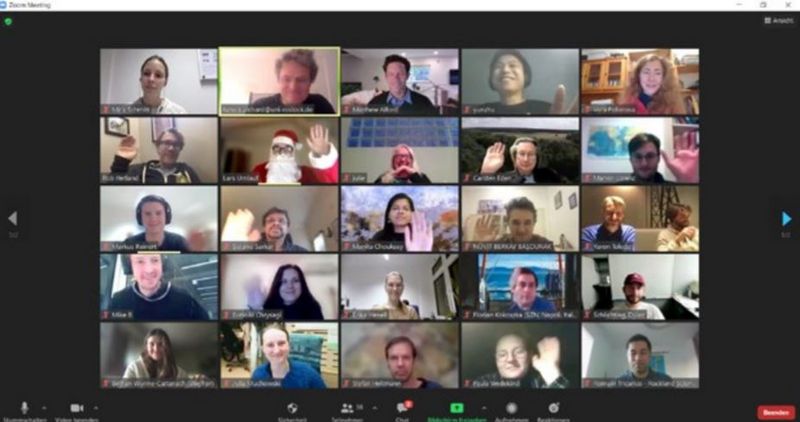 Text by Lars Umlauf, Project leader in L4 (psssst: And Secret Santa)
It was meant to be a small anniversary: From December 6 to 9, 2021, turbulence experts from all over the world were to meet on the tiny island of Vilm near Rügen to discuss their favorite topic in a relaxed atmosphere on the occasion of the 10th Warnemünde Turbulence Days (WTD). The WTD, which has been held every two years since 2003, had become one of the most important international workshops for turbulence and mixing in the ocean over the last two decades. This was to be celebrated together with the more than 60 registered participants from all over the world in the great meeting rooms of the International Conservation Academy on the island of Vilm. Unfortunately, the steeply increasing corona numbers at the beginning of December put a spanner in the works. The workshop, this time focusing on "Interfaces and Turbulent Boundary Layers," had to be switched to an online-only format at the last minute, which presented some challenges, especially in program planning, with speakers and audiences spread across 16 time zones. To give participants at least a hint of a workshop and island feel, a virtual island was set up especially for people to meet for informal conversation during workshop breaks. In any case, the switch to a virtual format did little to dampen the enthusiasm of the participants. The discussions remained exciting and engaging right to the end - and the number of participants stable. And at the very end, everyone was even rewarded by the appearance of Santa Claus (see photo)!