Report - Digital Winter School 2022
From Monday to Wednesday, January 31 to February 2, the first part of the RTG spring school took place online. The second part is planned to take place in person in Plön in May.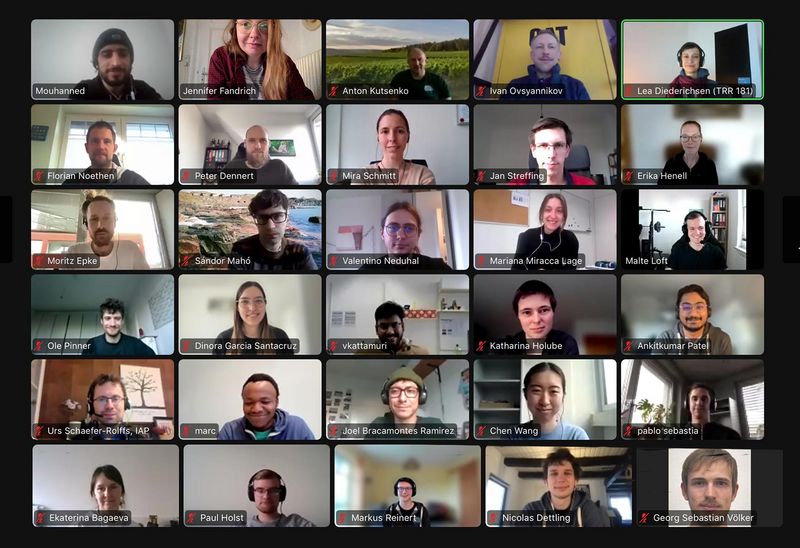 Text by Katharina Holube, PhD
On Monday afternoon, we started with a round of personal introductions, where we shared experiences from the weekend. After that, Knut Klingbeil taught the second part of the Numerics course. He combined the theory with hands-on programming exercises. The day concluded with teams competing in a Geotastic game as a social activity.
On Tuesday morning, every PhD and post-doc gave an ultra-short presentation about their work. To boost attention, this was combined with a game of bingo. In the following breakout sessions, any suggested topic could be discussed in groups. On this occasion, we have exchanged ideas about, for example, the SONNETT cruise, scientific writing, machine learning and activities in Plön.
A course on Good Scientific Practice by Ingenuin Gasser took place on Tuesday afternoon and Wednesday morning. It contained lively discussions about reliability and reproducibility of research results. A subsequent group discussion addressed challenges that we PhD students face. Most took the opportunity to discuss time management issues.
Finally, we held the RTG assembly and elected Florian, Ekaterina, Mariana and Ankit as PhD and Postdoc representatives in the TRR Vorstand and the RTG board.