Report - Research Stay in Brest by Mariana Lage
In December 2022, Mariana Lage did a research stay at Ifremer (Institut français de recherche pour l'exploitation de la mer) in Brest, France.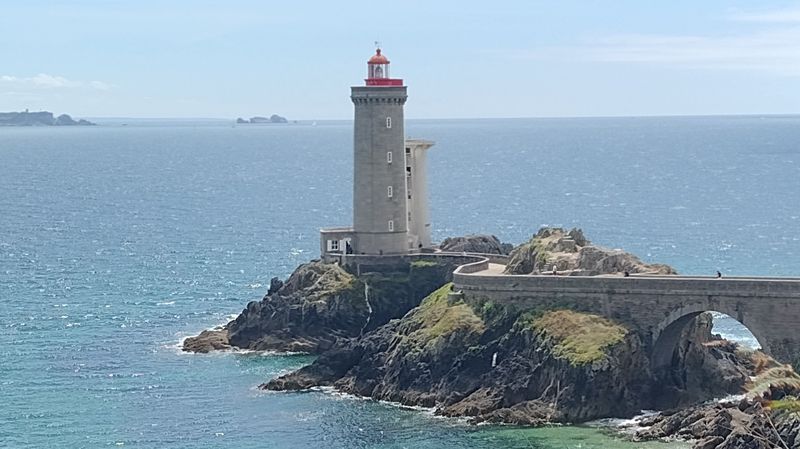 Text: Mariana Lage
One of the best parts of being a scientist in my opinion is to go abroad, meet new researchers and discuss ideas. It is amazing to see what other scientists are doing and how different the institutes are. Last year I had the opportunity to go to Ifremer (Institut français de recherche pour l'exploitation de la mer), in Brest, Brittany, France, and all started with a simple email to Claire Ménesguen introducing myself and asking whether I could visit the institute.
Claire is one of the team leaders of the Ocean Scale Interactions group at the Laboratory for Ocean Physics and Satellite remote sensing (LOPS) together with Jonathan Gula. The main focus of the group is to study ocean dynamics with a particular interest in small horizontal and temporal scales. Once the collaboration was settled and I arrived in Brest, we had several meetings to start planning the structure of the upcoming work. The infrastructure at Ifremer is great, and I met many PhD students and posdocs. As the time and work progressed, we decide to slightly modify our initial plan. Science is highly non-linear, so we had to adapt given the results we obtained with some of the analyses. The good part about that is that I was able to constantly discuss not only with Claire (and Jeff), but also with a lot of people from both Ifremer and LOPS. Because people have different backgrounds, we were able to approach my research topic from many different angles, which led to many nice ideas.
Apart from work (because it would be a shame not to enjoy Brittany's landscape), I enjoyed the weekends hiking and traveling to small cities around Brest, and, of course, eating! Brittany is very well-known for crêpes, sea food (oysters!) and caramel, which are musts to try when you are there. Brest is on the west coast of France and the landscape is just stunning! The color of the water, the lighthouses and the shape of the coast make this city quite unique. There is also an Aquarium which is really worth visiting. One curiosity from there is that they have their own language (Breton, or Brezhoneg), although nowadays French is the main language spoken. Another curiosity is that it rains a lot, and the weather can easily change from heavy storm to shining sun in a matter of hours.
After my return, Claire and I are still in close contact and we are already planning the next steps regarding our collaborative research. My time there was really pleasant and fruitful and a second research stay is planned in October 2023. I really recommend sometime abroad for everyone especially because the TRR provides the most difficult thing to get: money. This is a unique opportunity to gather different opinions about one's research topic and to get people to know you too. I left behind many open doors and I am really excited to continue working with all the people I met!