Report - Research Stay in Douai by Mouhanned Gabsi
In October 2023, Mouhanned Gabsi did a research stay at the Centre for Materials & Processes (CERI MP)- IMT Nord Europe in Douai, France.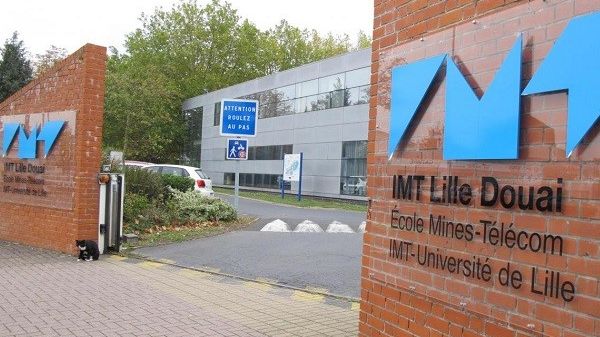 Text: Mouhanned Gabsi
After completing a 1-month research stay at the Centre for Materials & Processes (CERI MP)- IMT Nord Europe in Douai, I feel it is an important moment to reflect on how the stay has informed my work, including key research findings, implications and emerging questions.
My intention in working in Douai as a visiting researcher was to experience another academic reality, build a professional network and identify possibilities for future research collaborations.
From October 2nd to October 31st, I had the great opportunity to visit Prof. Modesar shakoor at the IMT Nord Europe's Centre for Education, Research and Innovation in Materials and Processes. The IMT (Institut Mines Télécom) Nord Europe is a French graduate school of engineering. It is located in the Hauts-de-France region, shared between 2 campuses: the science campus of the University of Lille (Villeneuve-d'Ascq, European Metropolis of Lille); and the city of Douai. The school trains high-level engineers and scientists (Master and PhD level) in various technological fields including Digital Sciences, Energy and Environment Eco-Materials, Industry and Civil Engineering.
The working environment in the research center was very vivid and enabled a productive exchange of knowledge. I received a lot of useful input regarding my PhD topic and was supported in any possible way. This leads me to clarify some doubts related to my current work. I have been able to further develop and improve a big part of my PhD.
I shared the office with Sarabilou, a Phd Student who is working in the same field of interest. This provided me an opportunity to have some interesting discussions with him on various topics.
During my research stay, Prof. Modesar recommended that I learn and experience some deep learning tools and for this, he proposed some online tutorials related to specific class of artificial recurrent neural network (RNN) architecture called the Long Short-Term Memory (LSTM) neural networks implemented in Python with the TensorFlow library. I used the LSTM to solve the 1D wave equation and 2D heat equation. Our regular meeting and discussions lead to a possibility for future research collaborations in this direction.
Although my stay abroad was shortened, the experience was still great and the journey was worthwhile. I got to know interesting personalities. The people I met in the Student Residence were extremely welcoming, supportive and easy to talk with.
Lastly, I believe the networking I have done throughout this experience will become valuable in the future and am very grateful to have made so many valuable contacts.
I would like to thank the TRR181 for enabling and financially supporting this research stay abroad.