Report - Research Stay in Texas by Paul Holst
In April 2023, Paul Holst did a research stay at Texas A&M University, USA.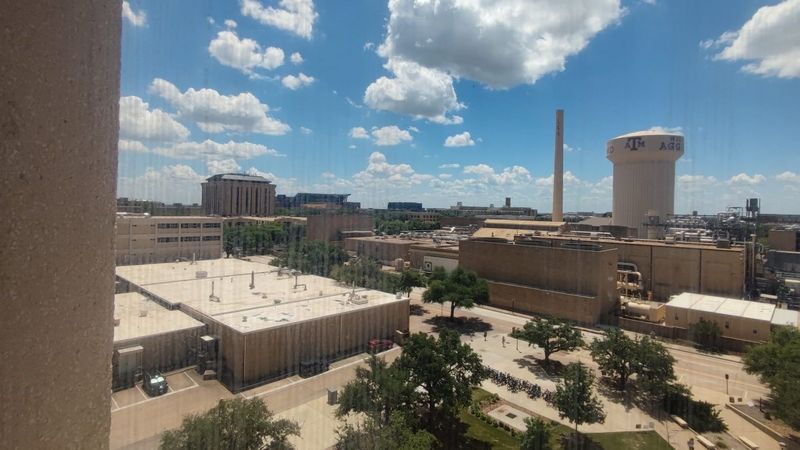 Text: Paul Holst
In April this year, I had the unique opportunity to enjoy a 2-week stay in College Station, USA, at Texas A&M University to visit Edriss Titi, who is a professor of nonlinear mathematical science. Professor Edriss Titi is a worldwide renowned applied mathematician who specializes in the mathematical study of problems from fluid dynamics, nonlinear partial differential equations, and in a dynamical systems approach to turbulence. His contributions to these areas are of the highest calibre and practical impact.
After hearing about Edriss Titi's expertise a few months before my research stay and after a simple email to him in which I briefly introduced myself and my research work, a good exchange of information with him developed, I was already very excited to do research together with him and learn from him during the research stay planned shortly thereafter in April. When I arrived in Texas shortly after Easter in April, we started working together on my research topic almost immediately. We talked daily at selected times from then on and made good progress. I greatly benefited from the conversations with him and learned new methods and aspects of my research topic and, even more generally, of the topics in my research area. The conversations I had with Xin Liu, one of the postdocs in Edriss Titi's research group at Texas A&M University, were also very helpful. At the end of my time in Texas, our conversations even resulted in a meaningful outcome regarding my research topic.
In between the meetings I had with Edriss Titi, I worked a lot on the exercises he gave me as well as a lot on my research topic. Away from my research work, I mostly explored the town of College Station on a bicycle in my scarce free time. During these explorations, I especially remembered a couple of beautiful green parks that College Station has to offer, as well as the impressive mansion district. There were also long distances that I had to travel to get from one place to another in College Station. This then gave me a sense, in those moments when I was out of breath, of why even many local people thought you needed a car to get from A to B in Texas.
After my return, I was very happy with the experience, knowledge, and results I was able to gain in Texas. The whole experience I had there has advanced me both scientifically and personally. I am very grateful for this and can therefore only recommend that everyone take advantage of the opportunity of a research stay.