TRR 181 at AGU General Assembly in San Francisco
Last week the largest Earth and space sciene meeting in the world was held in San Francisco.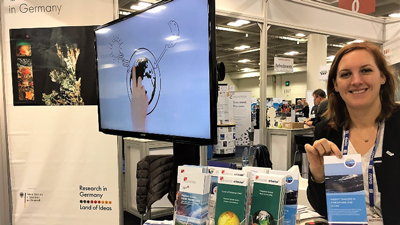 Our project was presented together with the Cluster of Excellence CliSAP and the "Center for Earth system research and sustainability" CEN at the "Geosciences in Germany booth.
At the joint booth visitors could get information on geoscientific research, new projects and career options. Even our explain video made it to San Francisco!
We like to thank our CliSAP/CEN colleagues Nadine Schneider and Veit Ebermann for the great representation!