TRR 181 @EGU 2017
The EGU General Assembly 2017 will bring together geoscientists from all over the world to one meeting covering all disciplines of the Earth, planetary and space sciences. It is held in Vienna, April 23 to 28.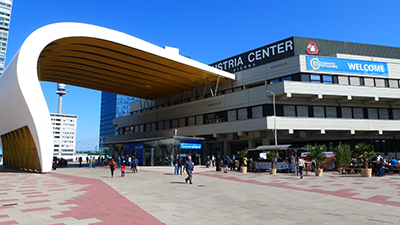 Here you find an overview on the contributions by our TRR 181 scientists to the EGU!
Furthermore, we are presenting our work together with our colleagues from the SFB 1114 "Scaling cascades in complex systems" (FU Berlin), TR 172 "Arctic Amplification" (Universtität Leipzig) and the research group "Gravity Waves" (Goethe Universität Frankfurt am Main) at a joint booth. Everybody is welcome to come by booth #22!
More information: