TRR 181 members start expedition in the subtroptical Atlantic
Last weekend some scienticts from our research project "Energy transfers in Atmosphere and Ocean" started on an expedition on research vessel Poseidon. Starting point and end point is Punta Delgada on the Azores.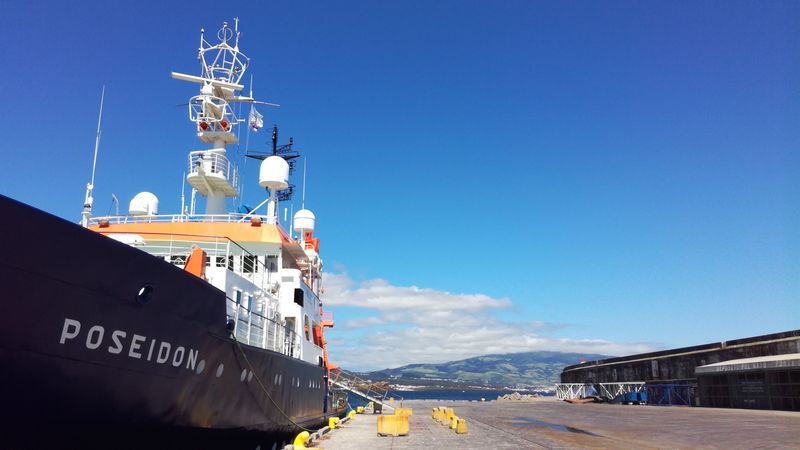 On Saturday, July 29th 2017, some of our TRR members started with the crew from research vessel Poseidon from Punta Delgada on the Azores to their expedition in the subtropical Atlantic.
The scientists aim to understand the spread and destruction of tidal energy in the ocean.They investigate the distribution of tidal energy along a path stretching from the sea mountains south of the Azores to the Cape Verde Islands. For this purpose they use a CTD probe. CTD stands for Conductivity, Temperature, Depth, ie the CTD measures the conductivity, temperature, and depth.
It takes three days to arrive at the first station, where the will stay for two days and start the experiments.
If you are interested in the geographical position of the vessel, you can find their current position here.
We wish all people on Poseidon a safe trip and hopefully good data results!