TRR 181 Newsletter "Energy Inflow" - December 2018
Our newsletter comes out every three months and includes information about the work done in our project and more.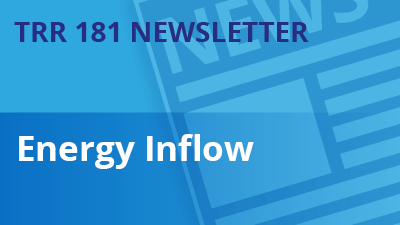 We are happy to present to you our eighth newsletter "Energy Inflow"!

This edition includes:
Workshop reports
Upcoming events
New publications
Reports by:
Florian Noethen (PhD, M1) on his visit to Australia
Rachael Ewins (PhD, W4), on how the background mean flow effects internal gravity waves
Gökce Tuba Masur (PhD, L2) on "Balance-imbalance decomposition of the flow field"
Valerio Lembo (Postdoc, S1) on "The Earth's energy budget and other funny aspects of the thermodynamics of the climate system"
We hope you enjoy reading the newsletter. If you have questions or want to give some feedback, please do not hesitate to contact trr181.cen[at]uni-hamburg.de.