EGU 2017: A week of science and networking in Vienna
The European Geophysical Union General Assembly was held in Vienna last week. With over 14.000 attendants it is the largest conference of its kind in Europe. TRR 181 scientists presented their work and collaborated with three other projects in a joint exhibition booth.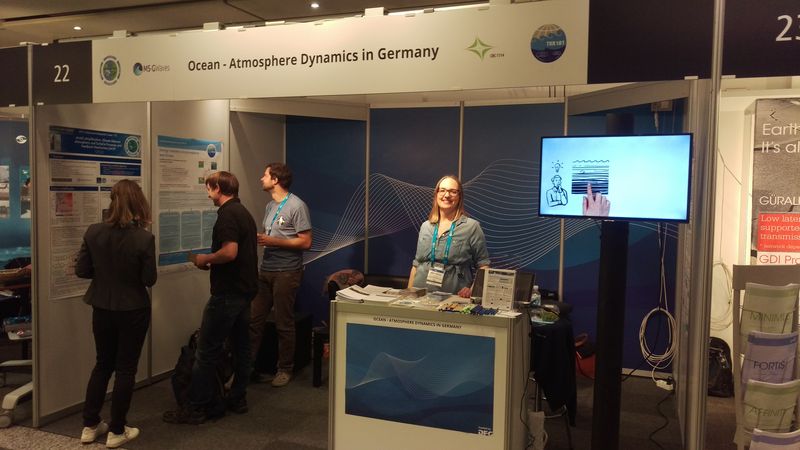 Several project members attended the EGU and presented their scientific work. Not many of our PhDs attended this year's conference, but since most of them just started this is totally normal. This will definitely change in the future.
The EGU exhibition opened from Monday to Friday and was maintained by scientists from the TRR 181, TR 172 Arctic Amplification, SFB 1114 Scaling Cascades in complex systems and the research group MS-Gwaves. We informed other participants about the work we do in our project, but also used the time to get to know our collaborators and their work. Due to the changing composition of the team, there were always new people to meet. Furthermore, the booth was used as a meeting place for our scientists to meet with other colleagues or to just relax a bit.

It was a busy week. Many people were interested in our projects and the work we do in Germany. In the end we think the collaboration was fruitful and a success.