Summary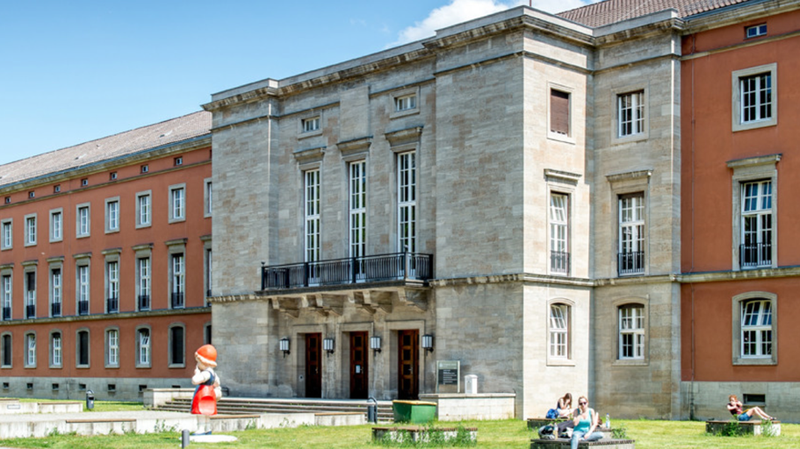 This three-day workshop will review our state of knowledge on energy budgets and energy transfers in the climate system and how they are represented in current computational models. The physical principles of these transfers and their numerical representation will be discussed. In addition, stochastic modelling and data assimilation schemes will receive particular attention in this context, as these are key to representing and controlling model uncertainties.
Topics touched are:
The number of participants is restricted to 150. Notices of acceptance are sent out in late February. There are no workshop fees. The costs of travel and stay have to be covered by the participants themselves.
Scientific committee: Carsten Eden (TRR 181), Christian Franzke (TRR181), Rupert Klein (SFB 1114), Valerio Lembo (TRR 181), Valerio Lucarini (TRR 181), Sebastian Reich (SFB 1294), Edriss Titi (SFB 1114)
Organisational contacts: Nina Fabjancic (SFB 1114), Liv Heinecke (SFB 1294), Meike Ruhnau (TRR 181)
Day 1
Day 1: Energy budgets and energy transfer in climate models and data (Patron: TRR181)
Understanding energy budgets and transfers in the climate system is a crucial challenge in order to evaluate the impact of human emissions in a changing climate. Current models, however, show large biases in energy budgets which is reflected by a missing understanding of energy transfers between different dynamical regimes such as fast and slow waves, turbulence and mean flow.
This workshop puts together expertise from state-of-the-art research on observations, modelling and understanding of dynamical processes exchanging energy within the system. Assessments of current energy and past reconstructions of the energy imbalances in the climate system, the role of parameterisations in order to achieve energetic consistency, and the general role of energy transfers in the atmosphere, oceans and in the coupled system will be discussed.
Session 1 - OBSERVATIONS AND RECONSTRUCTIONS:
what is the current energy imbalance observed from satellites and

ocean heat uptake measurements?
how is the energy budget measured?
Session 2 - MODELS AND REANALYSES:
what are the performances of climate models in estimating energy budgets?
how to address the problem of tuning?
how is the energy budget and ocean heat content reconstructed in climate models and reanalyses?
what is an energy budget perspective for climate projections?
Session 3 - DYNAMICAL PROCESSES:
how do energy budget spatial structures affect atmospheric and oceanic dynamics at different scales?
insights on new ideas about forcings, feedbacks and effective climate sensitivity;
how is energy converted into motion in the atmosphere and the oceans?
Invited speakers:
Till Kuhlbrodt (University of Reading, UK)
Doris Folini (IAC-ETH, Switzerland)
Rune Graversen (UiT, Norway)
Day 2
Day 2: Data assimilation (Patron: SFB 1294)
Increasingly complex weather and climate models require advanced tools for uncertainty quantification and, in combination with highly heterogeneous data sets, data assimilation. These are needed to calibrate and validate models as well as to quantify uncertainties in model-based predictions.
This workshop will survey recent trends in data assimilation with a particular focus on their link to optimal control methodologies for PDEs, the use of data assimilation for model parameter estimation/calibration and the impact of uncertainty quantification on data assimilation algorithms. We will explore the applicability of these techniques to improve the representation of energy transfer in climate models and the stochastic modeling of moist processes in the atmosphere.
Session 1 - DA-APPROACHES SIDE-BY-SIDE:
pros and cons of established DA-techniques
alternative methodologies for combined state and parameter estimation
Session 2 - FLOW CONTROL: APPROACHES, ANALYSIS, APPLICATIONS
data assimliation vs. flow control methodologies
pde-theory on data-controlled flow simulation
flow control applications in meteorology, oceanography and engineering
Session 3 - DA AND UNCERTAINTY
ensemble-based techniques for UQ
alternative techniques (emulators, stochastic models)
Invited speakers:
Ibrahim Hoteit (KAUST, Saudi Arabia)
Roland Potthast (DWD, Germany)
Day 3
Day 3: Stochastic modelling in atmosphere-ocean science (Patron: SFB 1114)
Stochastic parameterizations are an emergent approach in weather and climate predictions. With their help model uncertainties are represented and subgrid-scale processes are parameterized. While stochastic schemes improve predictive skill and reduce many model biases, their implementation is still rather ad hoc and energetic consistency is rarely assessed.
This workshop brings together experts from applied mathematics, and atmospheric and oceanic modeling communities. This workshop theme will focus on stochastic representation of moist processes, stochastic backscatter schemes in the atmosphere and ocean, energetically consistent stochastic schemes and stochastic representation of model uncertainties.
Session 1 - STOCHASTIC REPRESENTATION OF MOIST PROCESSES
Stochastic moist convection and cloud processes
Microphysics representations beyond meanfield theories
Session 2 - STOCHASTIC TRANSPORT IN THE OCEANS
Metastability, coherent sets, and effective transport
Wave-induced effective mixing
Session 3 - STOCHASTICS, ENERGETICS, THERMODYNAMICS, AND UNCERTAINTY
Variational stochastic fluid modelling
Stochastics and uncertainty
Invited speakers:
Darryl Holm (Imperial College, UK)
Etienne Mémin (INRIA Rennes)
Pier Siebesma (TU Delft, Netherlands)